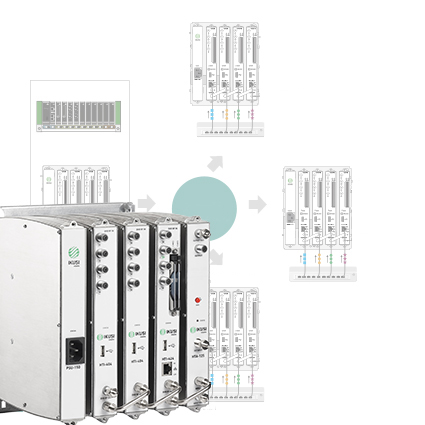 Ikusi Multimedia presents new functionalities in its HTI headend
Following our innovation roadmap, IKUSI Multimedia is constantly adding new features to its FLOW and HTI headends.  One of the most requested features is the possibility of integration with IPTV video sources.
Starting on firmware 3.4.2, the IKUSI HTI headend includes the capability to receive multicast IPTV transmissions on its HTI-424 modules. Up to four distinct transmissions with UDP or RTP encapsulation can be received. Transmission format can be single-service (SPTS) or multi-service (MPTS).
This new feature the HTI headend to exchange TV services with internal or external IPTV sources. Possible applications are integration of Media Players and Info Channels, internal service balancing, and Edge QAM/COFDM.