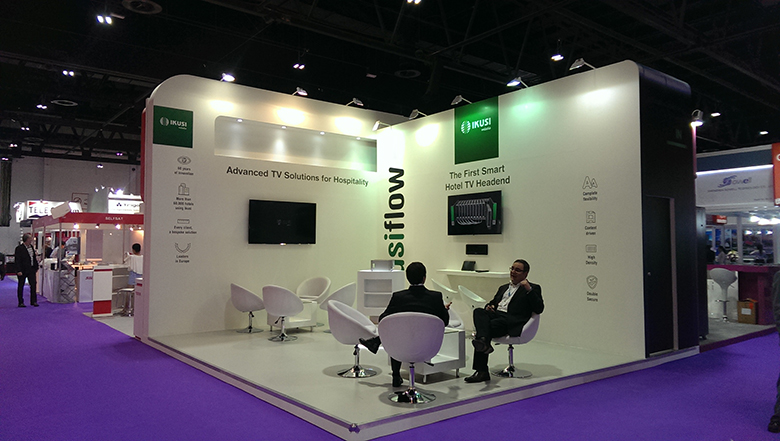 Ikusi will present its new TV headend for the hospitality sector at Cabsat
Saturday, 17 January 2015
Ikusi Multimedia will attend a new edition of Cabsat (10-12 March, Dubai). Ikusi is a company focused in the design and development of solutions to manage and process video and TV signals, and geared towards TV operators, big installer companies and integrators. Solutions specially designed to address the hospitality sector.
Among the equipment that Ikusi will be presenting at Cabsat features a new headend, the first headend for the digital processing of TV signals thought up and designed for the hospitality sector and the development of which has recently been completed.
This new equipment is designed to address the needs of the various players in the hospitality sector such as pay TV operators, hotel entertainment providers and technological solution integrators for this sector. This equipment, the features of which will be unveiled at the forthcoming edition of Cabsat, has been designed in line with three core premises: ease, versatility and "without", the third concept understood as the aim to strip this equipment of any feature that might interfere in its simplicity while at the same time maintaining its high standards in terms of quality, reliability and technological innovation.
Featuring among the characteristics defining this new Ikusi development is the offer of à la carte TV; this has been made possible by ultra-easy line-up management, technological innovation, flexibility, easy management and configuration plus its revolutionary mechanics.
This new headend will be coexisting with the Ikusi Class A headend, thus constituting one of Ikusi's most innovative and dynamic ranges of products and accessories. These headends are recognised on the market as pieces of equipment of great quality and high added value that ensure optimum reception of the TV signal.
Although features of this type are important, Ikusi's offer goes a step further by also incorporating criteria of ease of use and convenience into these pieces of equipment, sophisticated products, which is what headends are.