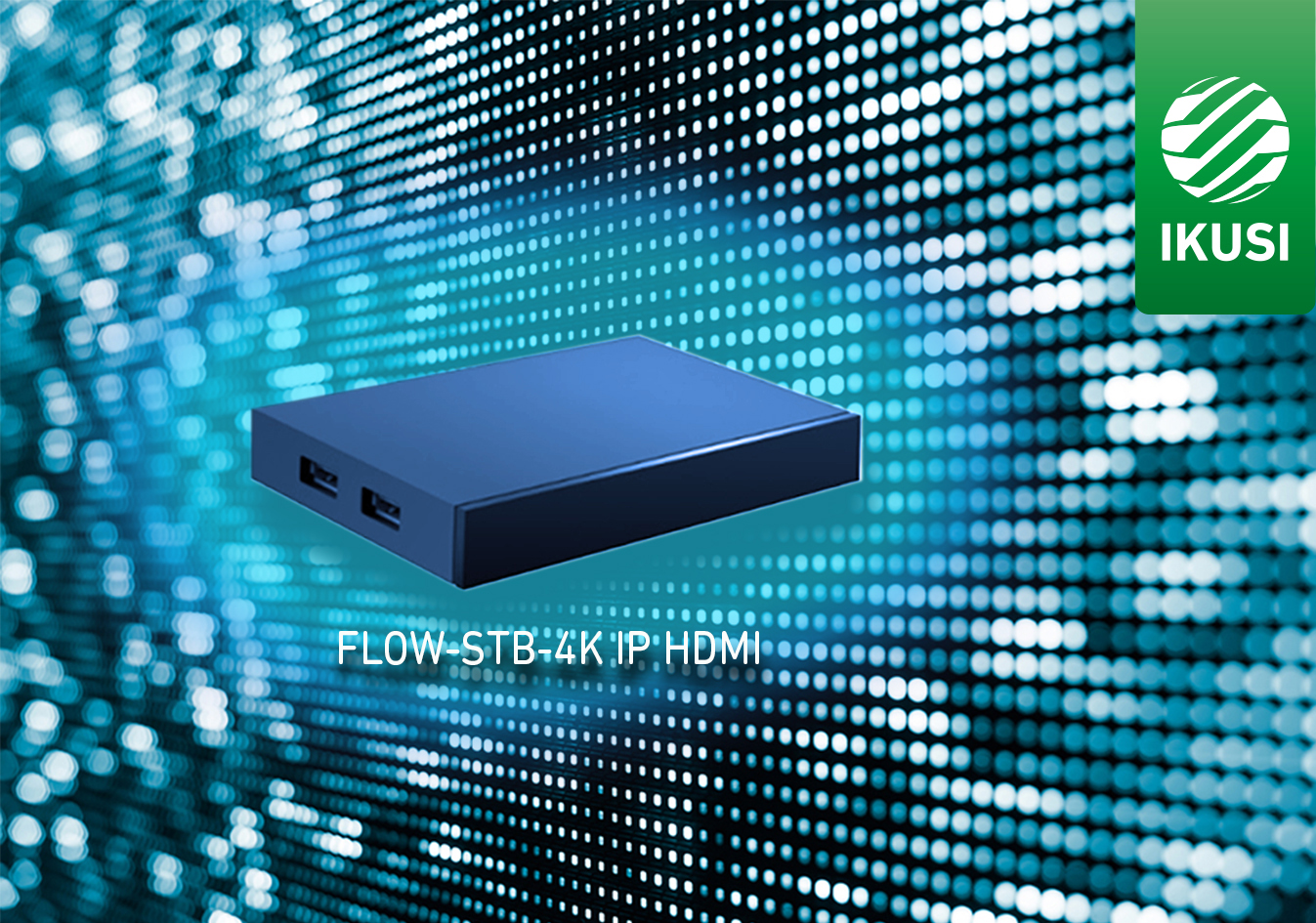 New FLOW-STB-4K receiver
The new FLOW-STB-4K receiver from IKUSI Multimedia includes the viewing of IPTV programs in UHD (4K) format to the already wide selection of sources and formats available in the previous FLOW-STB. Its powerful processing platform, 10 times more powerful, ensures a smooth and satisfying viewing experience.
Connectivity via HDMI 2.1 ensures compatibility with the vast majority of existing and future 4K TVs. The addition of an USB 3.0 interface enables hassle-free playback from a wide range of USB digital media supports.
Its elegant and minimalist design, smaller and more discreet, gives more options for positioning in the room than the traditional mounting behind the television.